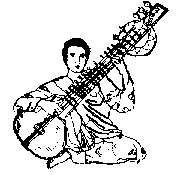 Editor's Note #4
It is truly amazing how much the Net has proliferated in the past 6 months. I have been noticing this steady change and, while it excites me to have such an outreach for the magazine, it also seems to me that the clutter of junk emails and non-educational information is starting to overload my sensibilities.
I'm not complaining, yet, but please take me off your mailing list of products for fixing my bald spot, don't send me any more email with hot babes, no, I don't want to buy a pentium mmx.... bla bla bla. Then there are the emails that would like to sell me the same thing but are distributed from different email addressed. I end up getting 10 of the same message! Please give me a break. Anyone else having this same problem?
Going away are the days of courtesy and sharing. The Net is starting to become a mass communicating medium and while it was never always friendly, there was a sense of order. I liked it when the newsgroups had more discussions that ads and spams. Oh well.
Now that I've gotton rid of that sore in my side, I'd like to address some musical issues :)
I am amazed at the number of hits received by RagaNet. While I have been busy doing some other musical projects, I have not lost sight of the fact that many of you are digging through this material rather quickly and I can only write as time permits! So please continue to have the patience your emails have displayed. I will get to the newer issues and topics of discussion as soon as I get the chance.
Our institute has finally gone into selling musical instruments of India. This was a decision based on what we felt was a renewing of something we had long abandoned. We had closed our musical store back in 1980! Why did we go back into the business? Well, we have for the past 3 years been recommending different sales outlets to many of you who have had difficulty in acquiring these instruments and emailed us for advise.
Wheresas the instruments are available everywhere, we have heard many complaints about quality and that is why we've decided to enter this market. I and the rest of the Batish clan are happy to be of service here. We check every instrument so that it satisfies us before we put it up for sale. So, if you're looking for tablas, sitars, harmoniums etc., don't forget to look at our Instrument store. You can call 1-800-RAG-MALA for toll free ordering. So much for the plug!
The magazine is now in its 2nd year! Wow. So read on and enjoy.
Ashwin Batish
Editor
Other Issues:

Please Note: All content is copyright ©2003 Ashwin Batish. All rights reserved. Unauthorized copying, photocopying, transmitting this document on hard paper or electronically or by any other means is strictly prohibited and unlawful. You have our permission to link to this page.

---
email: info [at] batish.com copyright ©1995 - 2003 Batish Institute. All rights reserved. Intended For Personal Use Only. No part of the information here may be reproduced or utilized in any form or by any means, electronic or mechanical, including photocopying and recording, or by any information and storage retrieval system, without specific written permission from the Batish family.